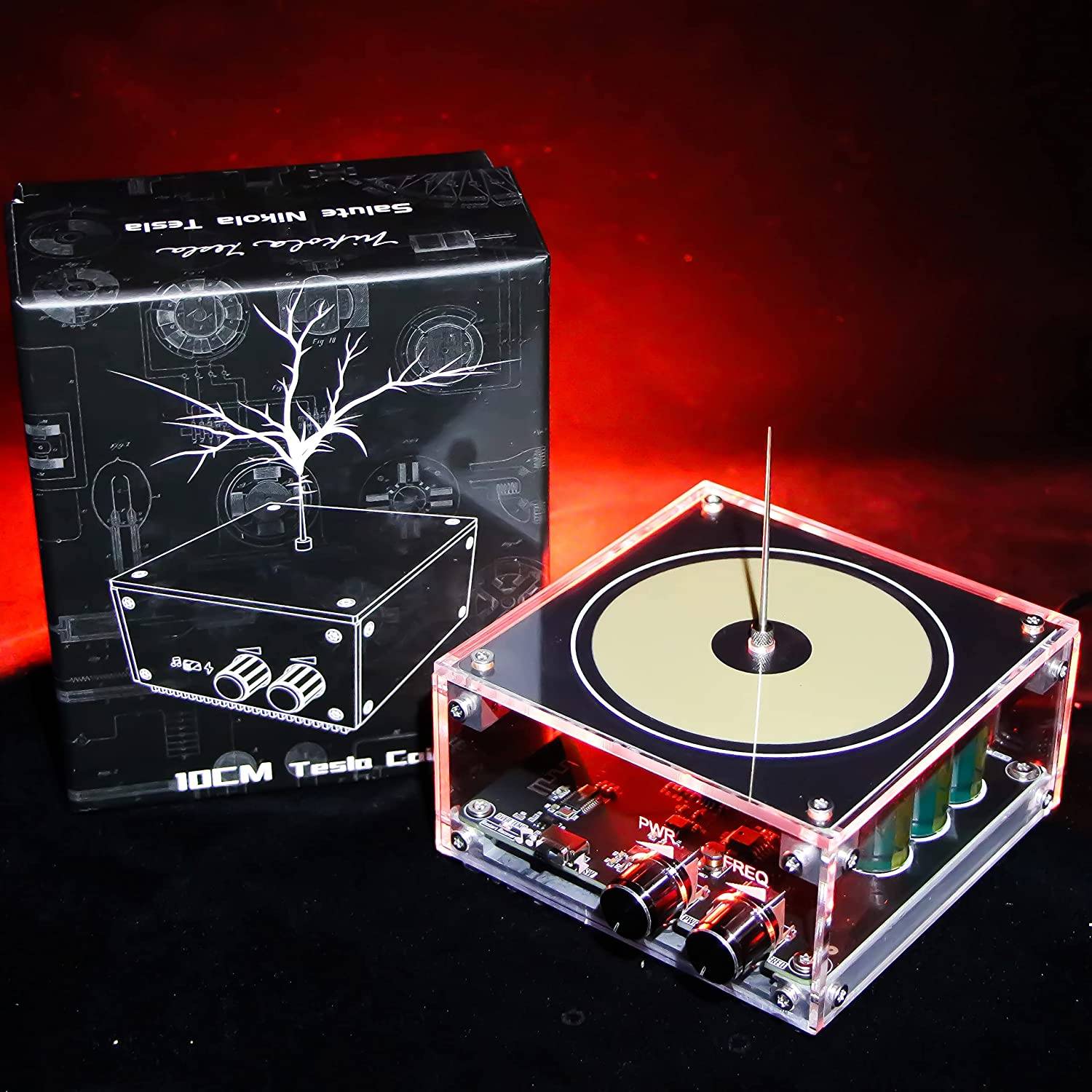 Bluetooth Music Tesla Coil
It is an SSTC Bluetooth Music Tesla Coil. Every time the Tesla coil discharges, the air vibrates. When the frequency of the discharge changes, the frequency of the vibration also changes, resulting in different tones.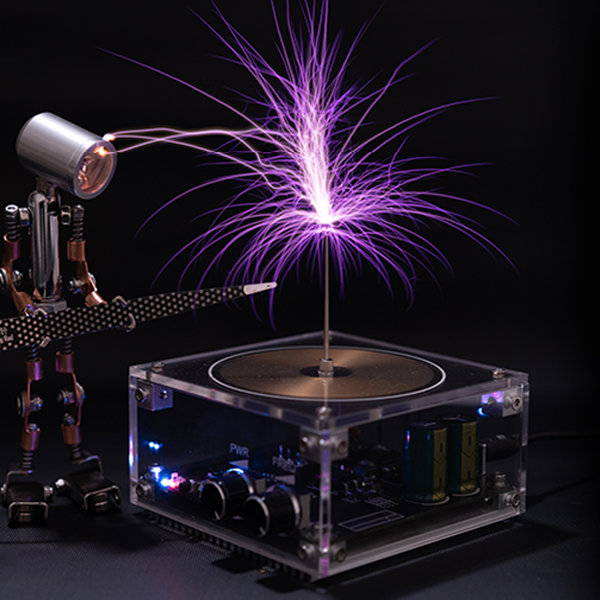 Support Bluetooth Connect
Bluetooth Music Tesla Coil supports square wave music, square wave music is more suitable for Tesla Music Coil. Tesla coils produce different tones based on different discharge frequencies. Spark gap arcs can also jump to the rhythm of the music.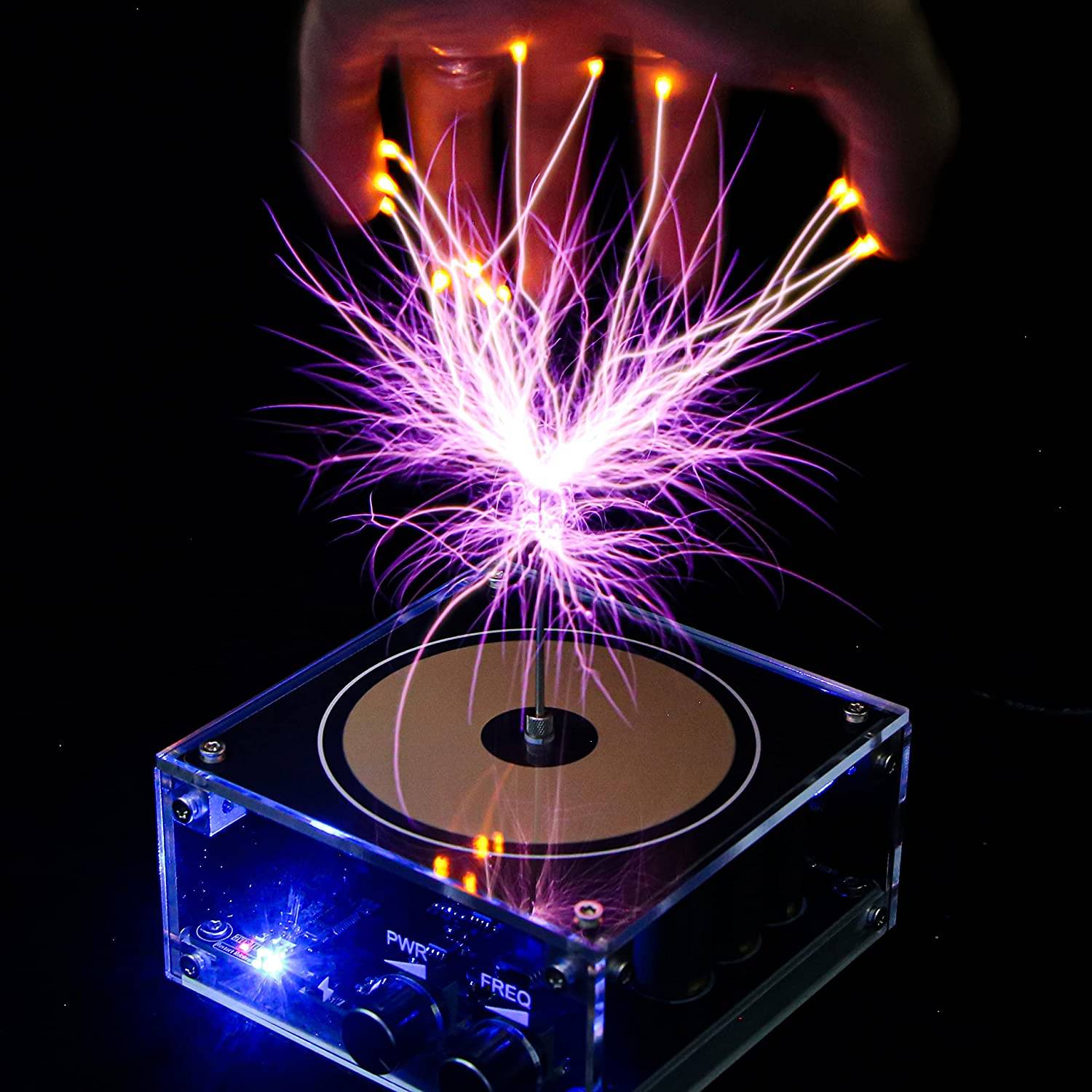 The Music Tesla Coil has circuit protection settings, no need to ground, just plug it in and use it. Although this Music Tesla Coil is only 4.17 inches in size, it can emit a beautiful arc of 10 cm.
Note: flammable and explosive materials must be kept away.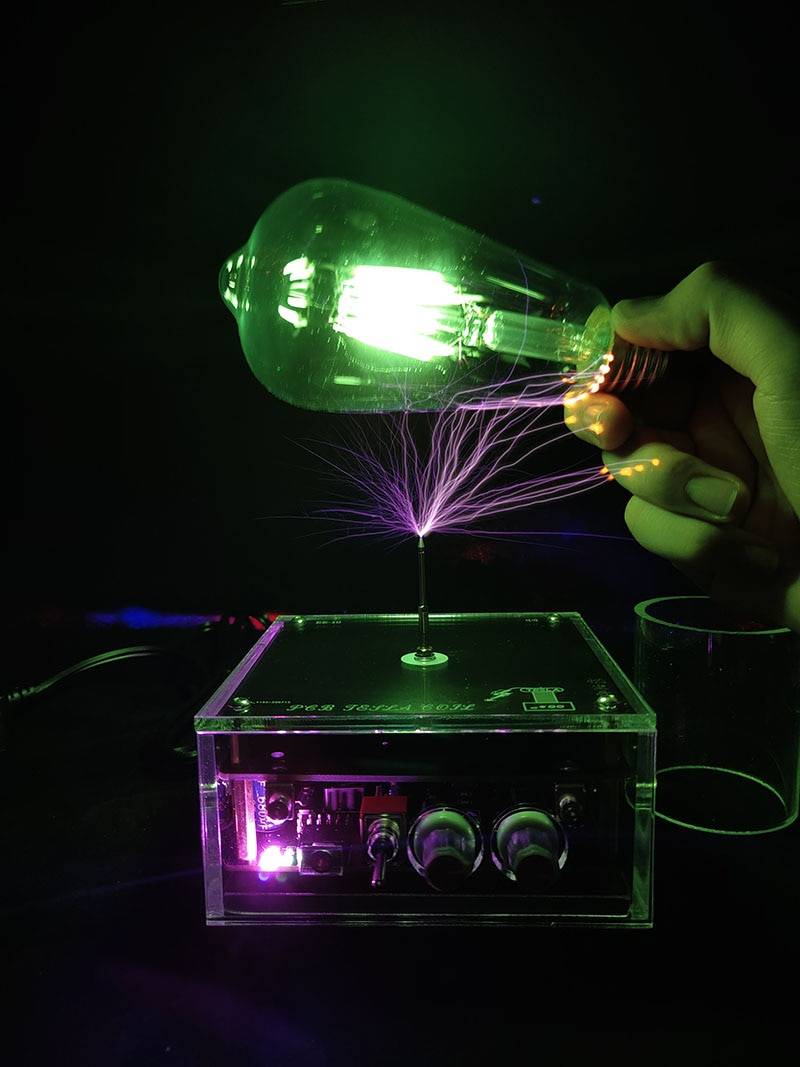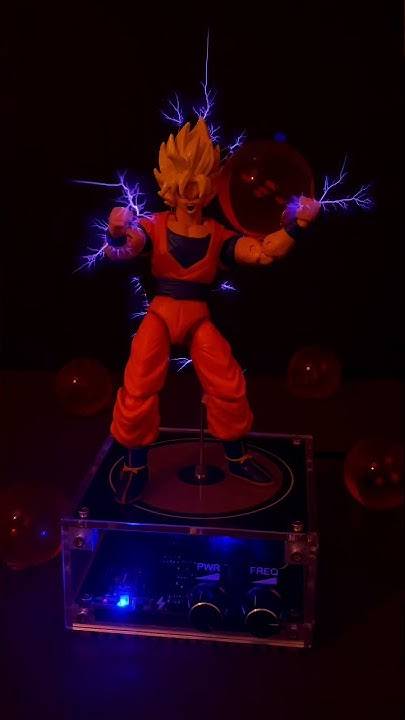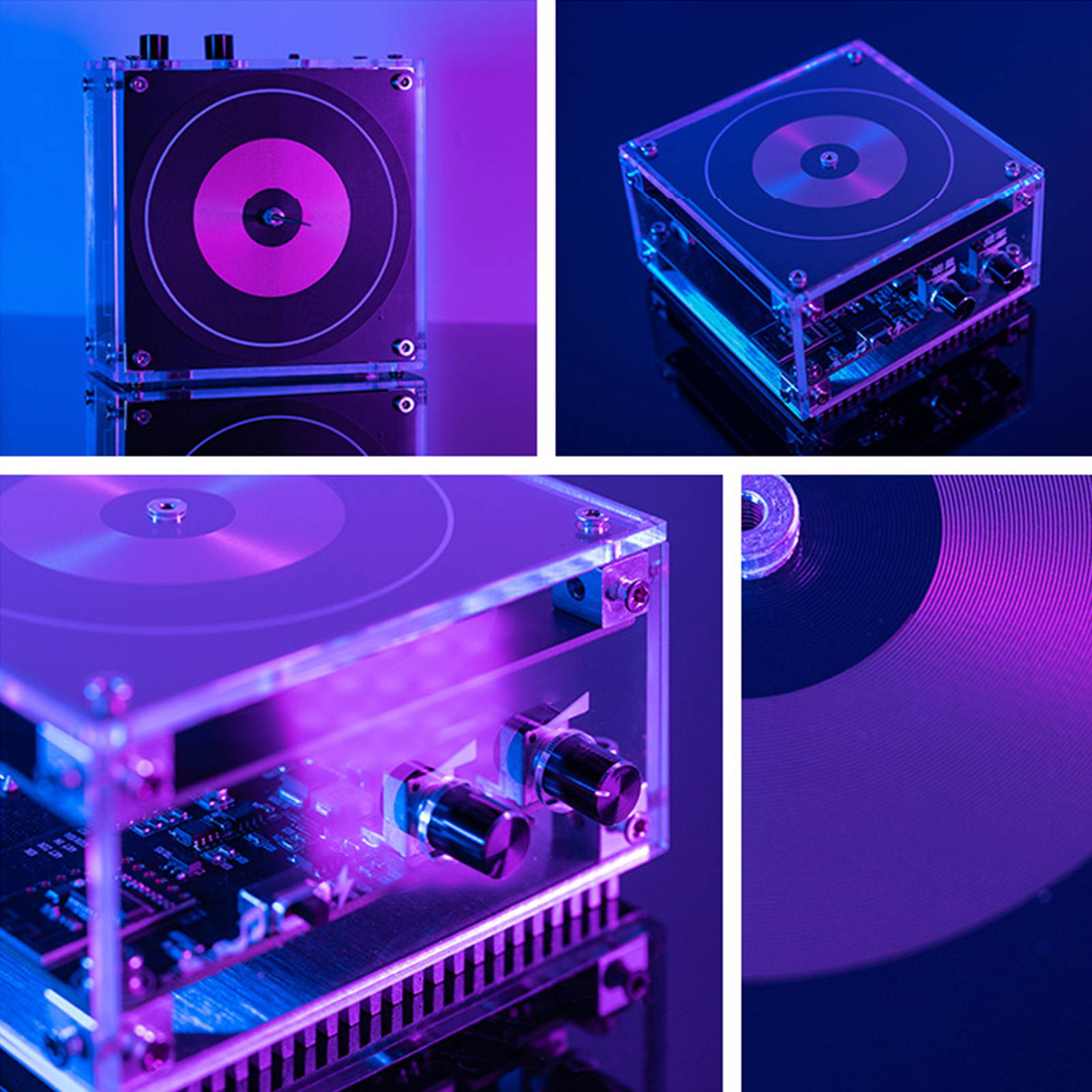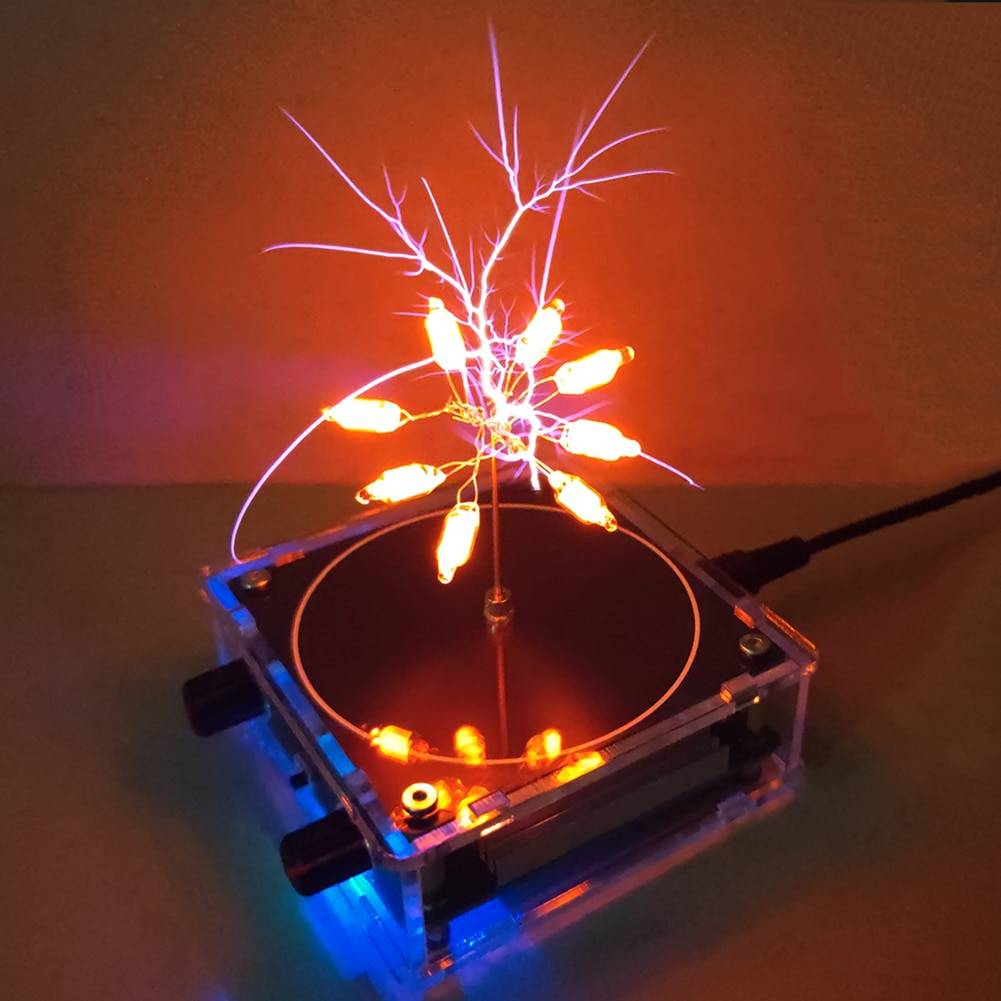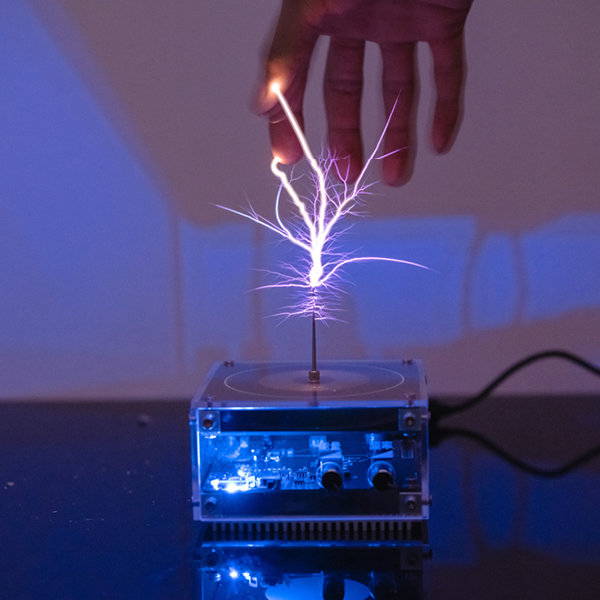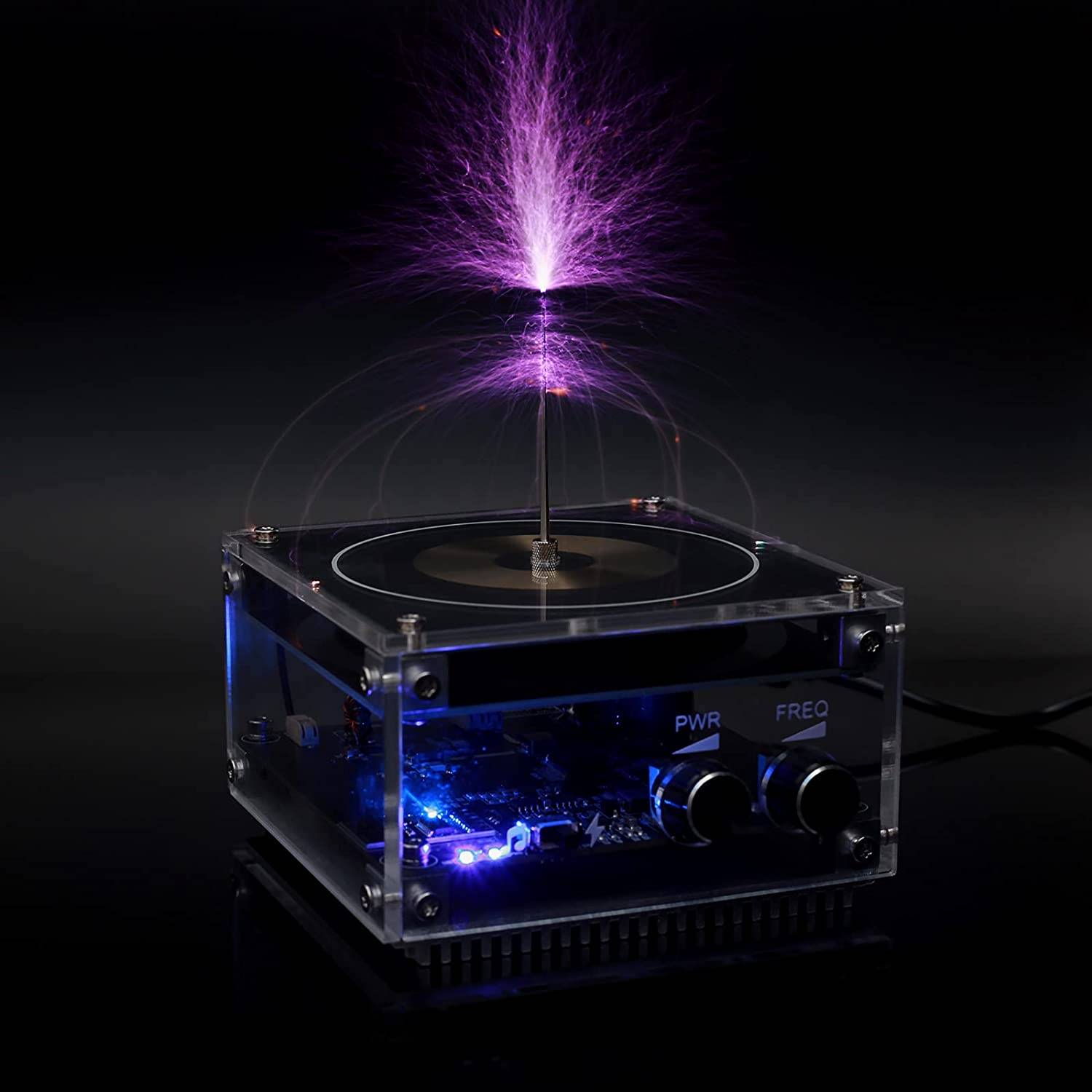 Name: Tesla Coil 10

Power adapter: 110-240VAC50/60Hz
Input voltage: 48V-2A
Power: 0-100W
Lightning length: 0-10 cm
Host size: 106*106*61mm
Logistics size: 350*235*195mm
Logistics weight: 0.9Kg
Product packaging
1 x Tesla Coil
4 x neon light bulbs
1 x Discharge Needle
1 x power adapter